Watermelon hacks to have glossy look!
Summer has arrived and so the watermelons too! Watermelon not only revives our body from summer heat it also revives our skin cells.
Watermelon rich in vitamin C when applied externally clears all blemishes and gives you glossy look!
YES, with just 1 fruit flawless and naturally radiant skin is possible
Method 1:
Water melon juice + honey
Method 2: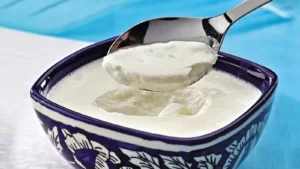 Method 3:
Water melon juice + raw milk
 

Method:
Choose any one of the above methods and mix ingredients. Apply it as pack on face and neck. Leave it for 20 minutes and wash off with cold water
Do this weekly twice for getting glossy skin.
Is watermelon out of season?? no worries pick Yeka golden glow skin oil !

TRADITIONAL MAGIC POTION FOR EXTREMELY DRY SKIN!
This traditional Indian healing oil is a natural skin treatment that promises to revive rough, sun-damaged skin.
MAGIC INGREDIENT – ROSE
The main ingredient is DAMASK ROSE (ROSA DAMASCENA) is so potent with antimicrobial and anti-aging compounds. It is the flower of youth. It is known for its mild and pleasant fragrance and currently, it is being put to use in many skincare goodies. It serves as a mood lifter and makes you anxiety-free.
MAGIC INGREDIENT- VIRGIN COCONUT OIL

What does VIRGIN COCONUT OIL mean?
Virgin coconut oil is derived from coconuts just like your regular coconut oil. Virgin coconut oil, however, is made by extracting the fresh milk out of the coconut. The milk is then squeezed in order to be extracted, yielding virgin coconut oil which has not been refined or deodorized.