Get the skin of your desire with basil leaves!
Acne: basil juice
Skin tightening and pure reduction: Basil leaves 5 to 10 and 50ml water
Bright look: Basil steaming
Acne spots: Basil leaves handful+ little water+ milk 2tsp+ pinch turmeric
Holy basil "The King of Herbs" Basil leaves has numerous benefits on skincare. Basil contains essential volatile oils like cinnamate, citronellol, geraniol, linalool, pinene, terpineol, etc., which contribute to its strong antibacterial, anti-inflammatory, anti-oxidant property.
For acne:
Basil juice
Crush basil, extract juice and apply on pimples. Leave it overnight to cure pimples.
Skin tightening and pore reduction:
 Basil leaves 5 to 10 and 50ml water
Boil water adding basil leaves. Let it cool. Use this as toner every day for better results.
Deep cleansing and bright look:
Steaming with basil leaves clears your pores and leave it clean. It brightens your skin.
Prepare the steam by adding a few fresh basil leaves to a pot of boiling water.
Acne spots:
Basil leaves handful + milk 2tsp+ little water+ pinch turmeric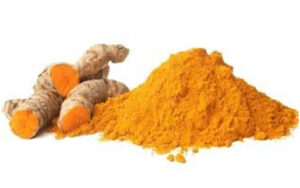 Grind basil leaves to smooth paste adding little water.

Add milk and pinch of Turmeric to this and mix well.

Apply this pack on face and neck.

Leave it for 15minutes and wash off.
Try these best methods now!
We have excelled in formulating diys for all your skin issues and we have handy products for those who have no time to experiment these diys
 ONE PRODUCT WHICH TAMES ALL YOUR FACIAL ISSUES!
Kumkumadi serum has been used and praised for centuries by Ayurvedic scholars. This serum has recently made a stand in the market as one of the most sought after natural oils due to its effects on skin health. It is made from saffron extract and the herb Crocus sativus (commonly known as khus or kesar). People commonly use this extract on their skin to nourish it and become more radiant. Coined as a "miraculous elixir", this oil when applied regularly is said to make your skin glow like gold.
Suitable Skin Type: Normal / Oily / Combination
Do follow us on Instagram for exciting offers and pro skin care tips♥️ click here