Tamarind for Skincare
Tamarind has natural AHA which is a great exfoliator. This kitchen ingredient is making wonders to skin making you look best. But Hello Sensitive Skin People, please do a patch test behind your ears before using tamarind. The reason to do patch test is, it may burn the skin due to its AHA property.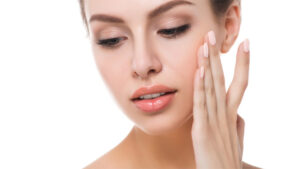 A tangier tamarind is a powerhouse of antioxidants, flavonoids and vitamin C and A. Tamarind prevents formation of free radicals and helps the skin to glow naturally. This is the magical ingredient to give brighter and glowing skin.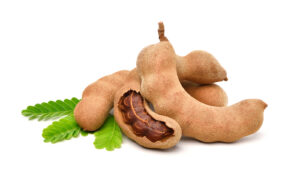 🤔How to extract tamarind pulp:🤔
👉Take lemon sized tamarind and boil in water for 10 minutes.
👉Once it's done mash well and extract pulp alone.
Sounds simple right? Yes, the tamarind pulp can be extracted and stored in refrigerator for a week in a tightly closed container.
🌟Tamarind can be used in multiple ways for the skin. It can be used as Skin brightening pack:
🌟Tamarind pulp – 1tsp
🌟Raw milk – 1tsp
Method: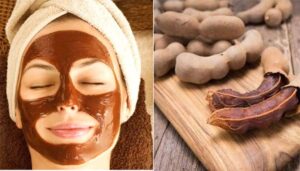 👉Mix the ingredients together and apply it on face for skin brightening.
🌟Natural bleach method can be done twice a week for best results. For Natural bleach:
🌟Tamarind pulp 1tsp.
🌟Honey 1tsp.
Honey moisturizes the skin keeping it toned. Tamarind removes the dark cells and rejuvenates the skin,which bleaches the pigmented area and fades the pigmentation.
Last minute party plan? Worried about dull skin? Not anymore.. This instant glow pack of tamarind makes you go wowwww!
For Instant glow: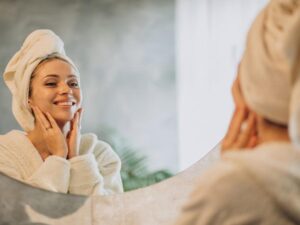 Besan flour 1tsp
Tamarind pulp 1tsp
Cold water 1tsp
Method:
👉Mix all ingredients together and apply as pack. Leave it for 10 to 15 minutes and wash off.
👉Do this monthly twice for better results. Natural remedies when followed religiously shows results. So patience is the key.
Try these amazing regimes and don't forget to share your experience with us!
Do follow us on Instagram for exciting offers and pro skin care tips♥️ –   clickhere
To know more about it ,check our product here –       clickhere