Incorporating ice into your skincare routine is considered the best way to have clear and glowing skin. Your skin's thirst can now be easily tackled with these powerful and beneficial ice cube facial methods. When applying these ingredients in ice cube form, the capillaries restrict, creating a pulling effect that helps ingredients penetrate deeper. Hence we suggest you use these ingredients in ice cube form to get quicker results.
Explore your skincare routine with these flavored ice cubes remedies right now!
ANTI-PIMPLE:

Pimples are caused due to improper skincare, clogging pores, hormonal imbalance, and too much junk food consumption.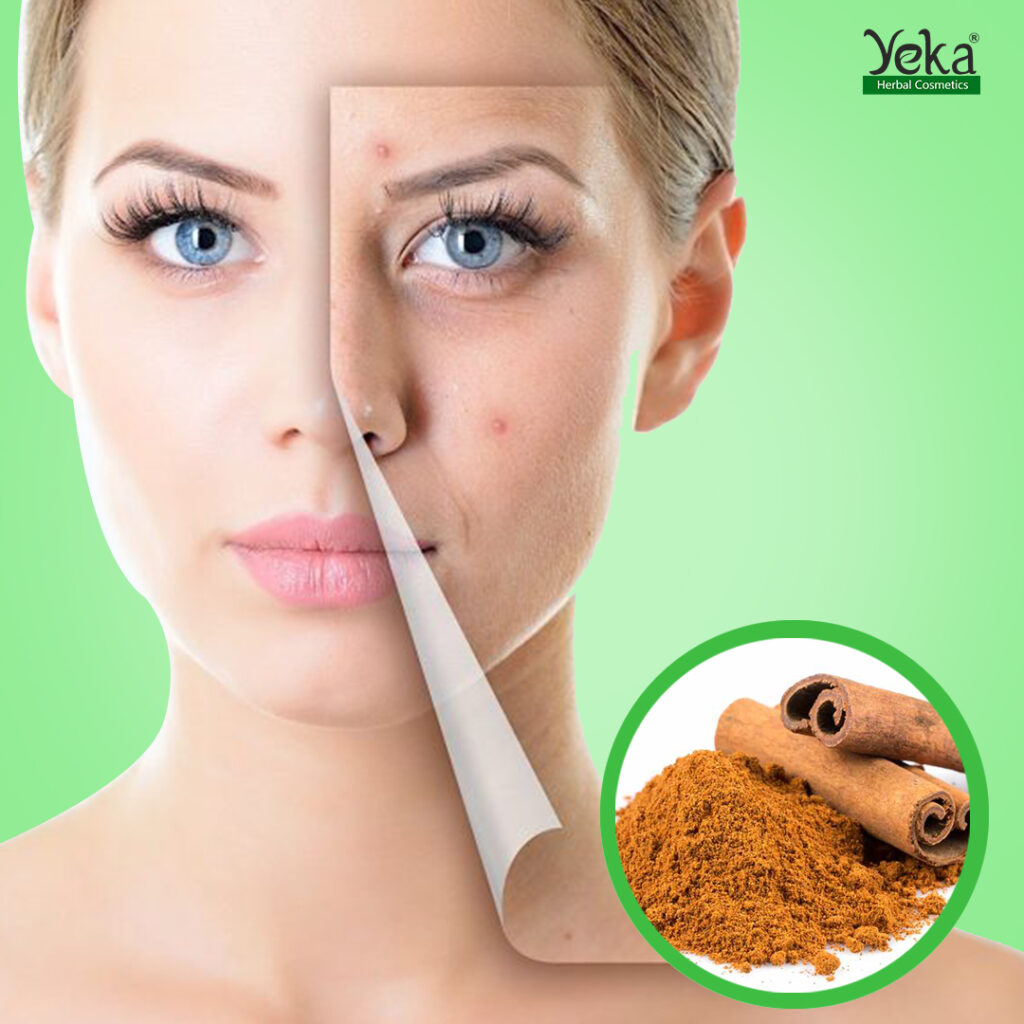 Ingredients:
Cinnamon powder 1tsp
Honey 1tsp
Water 2tsp
How this combination works:
The anti-inflammatory property of cinnamon combined with anti-microbial property of honey makes this combination great for acne removal.
PIGMENTATION/DARK SPOTS:

The major cause for pigmentation is excessive melanin secretion and accumulation of dead cells.
Ingredients:
Potato juice 2tsp
Milk 2tsp
Why use these ingredients:
Potato is rich in Vitamin A and B which fades off pigmentation. Catecholase enzyme in potatoes helps to fade off scars faster. Milk is said to remove dead skin cells thus by reducing scars intensity. These two ingredients are rich in bleaching property which is another reason to have blemish-free skin.
OPEN PORES:

Unhealthy skincare routine, stress, excess oil secretion causes visible small pits on your face which are said to be open pores. Clogging of these pores can cause black and whiteheads.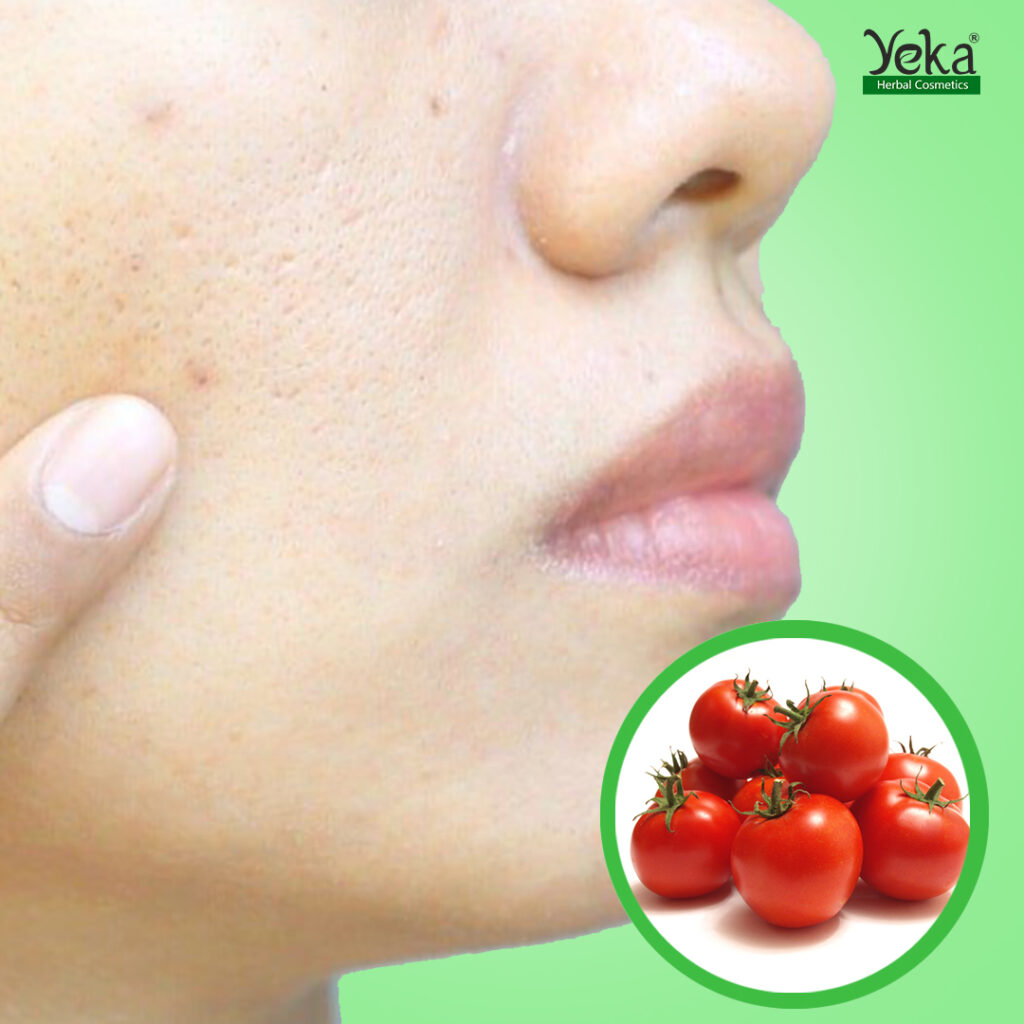 Ingredients:
Tomato juice 25ml
How tomato works:
Tomatoes have certain natural and fruit acids which can balance skin's oil secretion and thus tightens pores. As well lycopene in tomatoes helps to shrink large pores and reduce their appearance.
BLEMISH-FREE SKIN:

This may include age spots, dark spots, uneven skin tone caused due to sun damage, hormone imbalance, or certain medications.
Ingredients:
Beetroot juice 25ml
How beetroot gives flawless skin tone:
Beetroot is a powerhouse of antioxidants and vitamin C which gives you blemishes-free clear skin. Iron, phosphorus, and protein in unison give you extra glowing skin.
ANTI-AGING:

When you near your 30's your signs of aging also starts. Thus it's a must-start anti-aging remedy. Reasons for wrinkles, fine lines may also include UV damages, improper skin care, and certain medications.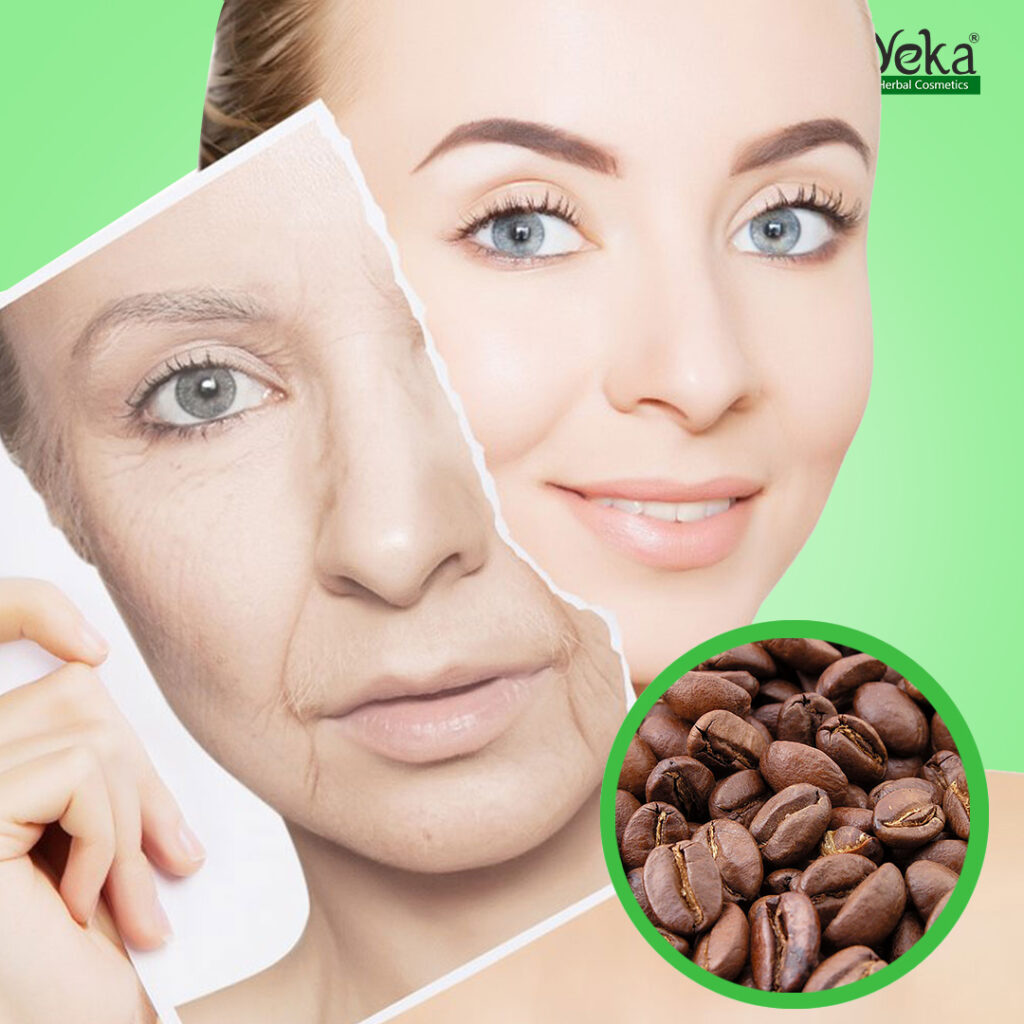 Ingredients:
Coffee powder 2tsp
Water 4tsp
Honey 1tsp
Benefits of coffee and honey on anti-aging:
Coffee has a lot of nutrients and antioxidants that help in achieving perfect skin. It reverses the damage caused to your skin and makes your skin wrinkle-free. Coffee is a great natural exfoliator that deep cleanses out the skin, removes dead cells, and unclog clogged pores. Honey conditions your skin maintains the moisture level, and thus reduces the appearance of wrinkles.
SENSITIVE SKIN:

Allergic reactions may make your skin more sensitive. Also for some, your skin may react faster on prolonged exposure to the sun, certain chemicals, and ingredients. For such types of skin use this method to soothe your skin immediately.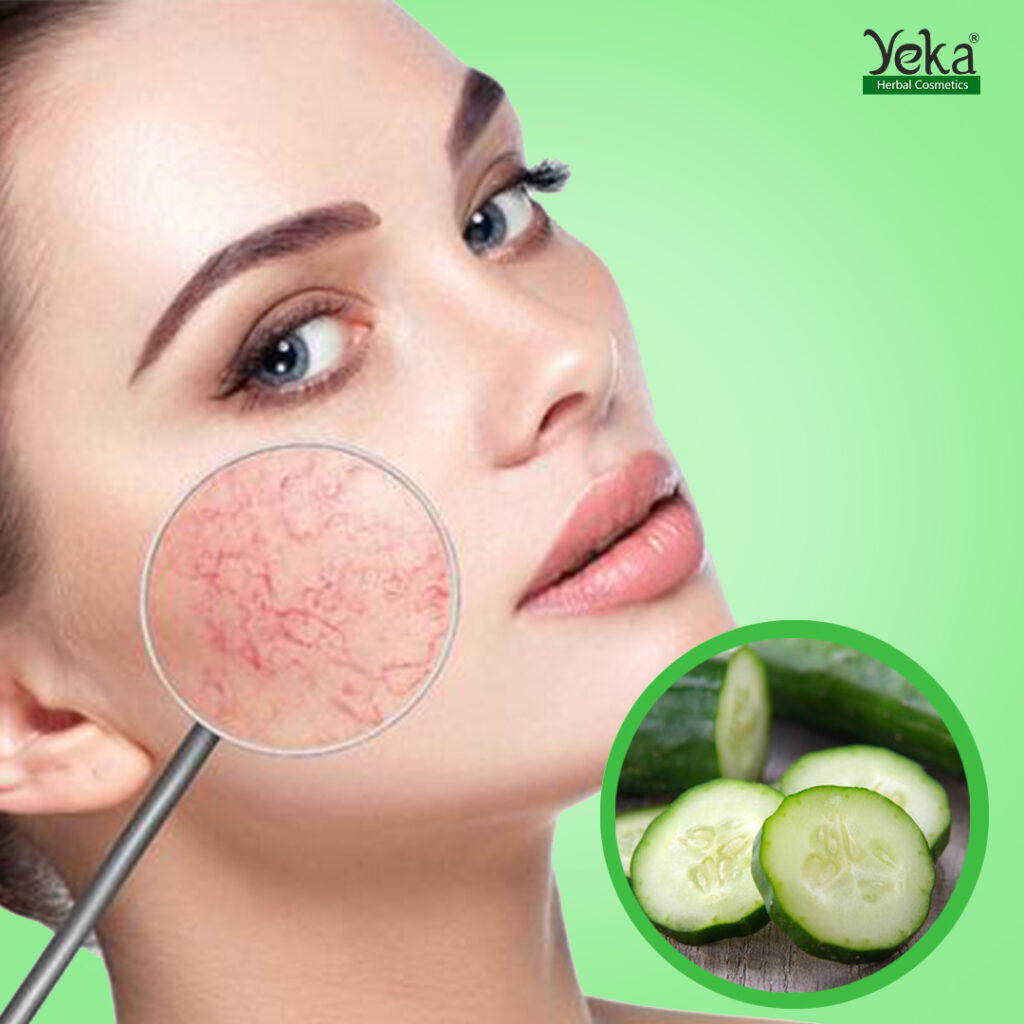 Ingredients:
Cucumber juice 25ml
Honey 1tsp
Why choose cucumber for soothing skin:
Cucumber has basically skin cooling and soothing property which keep your skin calm. Also honey rich in anti-septic properties helps to prevent allergies.
How to extract juice:
Peel off the skin and grate that particular vegetable or fruit. Now extract juice from it without adding water.
How to prepare ice cubes:
Mix ingredients of your choice from the above methods. Pour it into an ice tray and refrigerate it.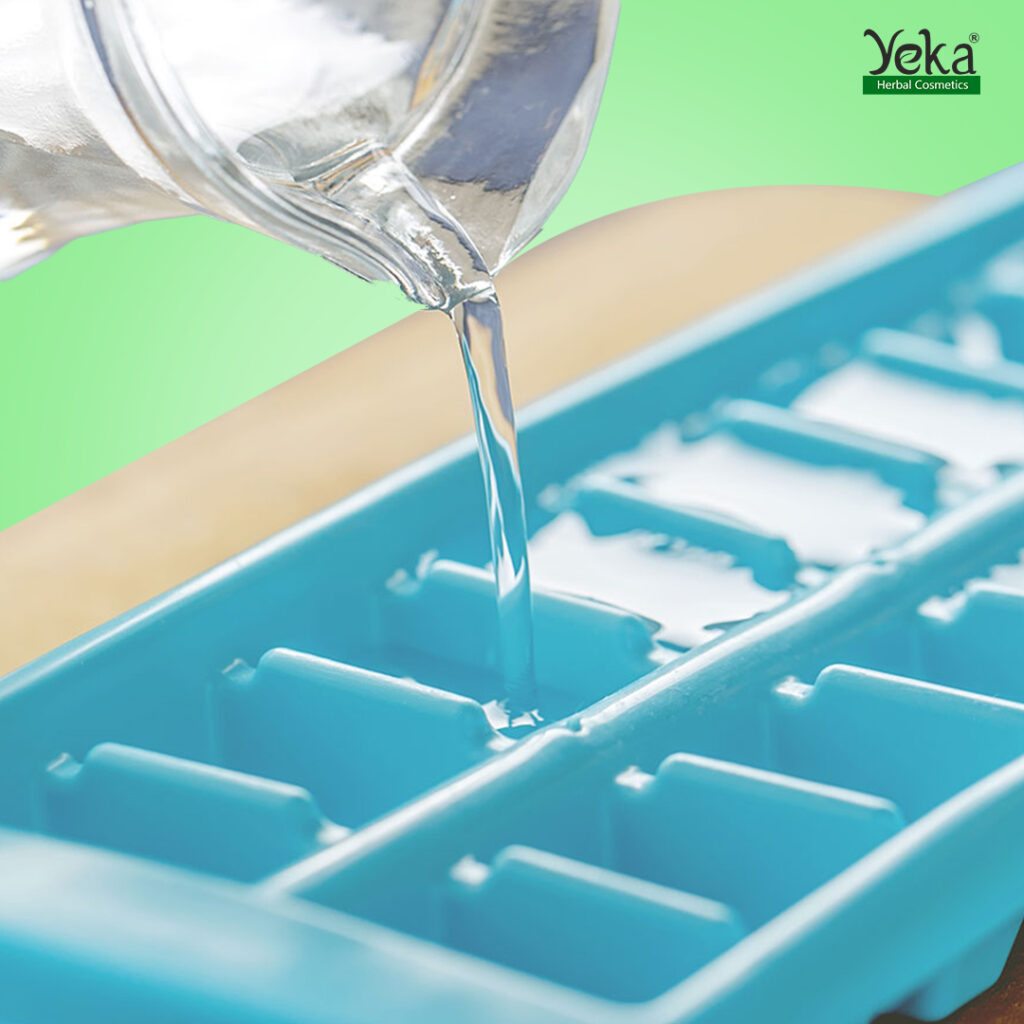 How to massage ice cubes:
Exposing ice cubes directly may cause skin aberration or may cause damage to capillaries. Wrap ice cubes on a clean cloth and rub them on your face and neck.
Apart from these, you may also try watermelon, carrot, mint, rosewater, and green tea ice cubes for flawless and glowing skin.
Try these ice facial methods and look naturally beautiful!