Description
Here's How To Remove Tan From Face, Neck & Body Naturally & Easily
Scorching Summer is Here! And the Sun & Tan are something inseparable.😃 Agree?
If You're reading this, chances are you're already Exhausted & Tired With This Sun Tan. You're really Looking For Solutions To Get Back Your Original Skin Tone at least.
Are You Sitting there Nodding Your Head, then here's a Great News For You! Now You can Remove the Sun Tan Easily with Just 1 affordable Simple Solution.
*Yeka Golden Glow Skin Oil*
WHY SHOULD I CHOOSE YEKA WHEN THERE SO MANY PRODUCTS IN THE MARKET?
This question is obvious with the ocean of products around you. But here's how Yeka Stands apart. It lies in its Magical Ingredients 
Did You Know Organic Virgin Coconut Oil is said to be equivalent to Mother's Milk? Yes Loaded with Lauric Acid & Medium Chain Fatty Acids, it helps in complete Cleansing Of Your Skin, Removing Tan and dead skin cells.
Damascus Rose Petals Contains Loads of polyphenols & antioxidants that protect Your Skin From Cell Damage caused by Excessive Exposure to Solar UV Light.
And these two ingredients are magical ingredients to detan your skin completely.
How Can One Oil help in Removing the Tan that I have developed Over Years?
Not to blame you but our skincare industry has created this Myth – You need 10 – 15 different products for Glowing Skin. But do you remember, our grannys and ancestors always had a simple Skin Care Routine Turmeric and Coconut Oils were the most sort after beauty routine of their period.
YEKA believes in such MINIMALISTIC SKINCARE & Hair Care Solutions. And Yeka Golden Glow Oil is one-of-its-kind. The Oil can be used both as a Cleanser and as a massage oil. The Damascus Rose and the healing properties of the Organic Virgin Coconut Oil completely detans your skin and imparts a lasting glow.
Is it just Regular Coconut Oil?
Definitely Nooo!!!
Yeka Golden Glow Oil Vs Regular Coconut Oil
In Regular coconut oil, oil is extracted from the copra and hence is exposed to more impurities. To refine this, it undergoes RBD (Refining, Bleaching, and Deoxidisation) processing & thus more chemicals are added to this. The chemicals reduce the Lauric Acid (nourishing content) content to a minimal level.
Yeka's Miraculous Secret Equation
Unlike this, VCO is extracted from fresh milk of the coconut. It is not exposed to any chemicals and thus retains the original Lauric Acid content.
One of the major differences between regular coconut oil and virgin coconut oil is the method of extraction.
Organic, unrefined coconut oil is the best coconut oil for skin care because it contains all the naturally occurring phytonutrients and polyphenols.
COMPARATIVE RESULTS OF YEKA GOLDEN GLOW SKIN OIL WITH REFINED COCONUT OIL:
| S.No | FATTY ACID | REFINED COCONUT OIL | YEKA SKIN OIL |
| --- | --- | --- | --- |
| 1 | Lauric acid | 47.5 % | 52.1 % |
| 2 | Myristic acid | 18.1 % | 20.4 % |
| 3 | Stearic acid | 2.6 % | 3.2 % |
Lauric acid is the best acne-fighter and provides an excellent moisturizing effect.
Myristic acid naturally gives excellent lubricant and is found in increased range.
Stearic acid helps in removing dirt, sweat, and excess sebum from the skin.
And it is not just this but is made with 60000 Fresh Damascus Rose Petals! Check the Making of Our YEKA Golden Glow Oil here
How Can I Trust You?
It is the fear of every new customer. 🙂  But will you say No to a product that has transformed 15000 + customer's skin magically. Here's just as you how Ms.Amita Lodaya started her journey with so much hesitation. But do you know, now she is an ardent fan of Yeka!Ordering 6 units of Oil Every Month.
And it has been the favorite Oil of Actress Hansika too, She says "Her Day Begins & Ends with YEKA !"
How To Remove Tan From Face/Neck/Hands/Feet Quickly?
When you're back Home From the Scorching Sun, just follow this quick fix!
Apply a Few Drops of the Yeka Golden Glow Oil on your Face, Neck, and other Sun Exposed Body Parts. Give a Gentle Massage.
Take a cotton cloth, dip it in warm water and wipe your Face, Neck & Body. This completely Cleanses Your Skin From Dirt and gives you a clean, fresh look.
Wash with a mild Natural Soap. You can also choose Tan Removal Soap from our sister Brand Araah Skin Miracle.
This method is also called as Double Cleansing, The Famous Korean Skin Care Routine.
*How Do I Remove Tan That Have Been Created In Years ?*
*Is it really possible to remove the Stubborn Tan that I Have Developed over the Years ?*
The Great answer is Yes & that is Too Naturally! Just that you should have little patience.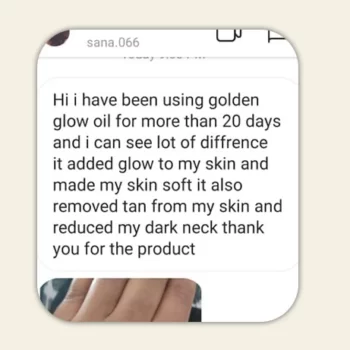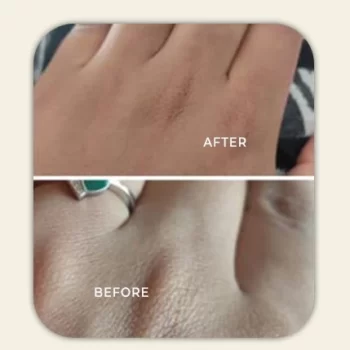 *Procedure :*
Follow The Double Cleansing method mentioned above.

Exfoliate: Weekly Twice, mix brown sugar with Yeka Golden Glow Oil and give a gentle massage to your Face, Neck & Other Sun-Exposed Body Parts. It Scrubs The dead cells from Your Skin.

Massage: Give a Loving Massage with the Yeka Golden Glow Oil on Your Skin every day before bath
For Dry Skin Face & Other Body Parts – Leave it overnight. And wash off in the morning
For Oily/Normal/Combination – Apply 5-10min at night and wash your face.
Did You know? It is more than a Tan Removal Oil?
It is an 8-in-1 miracle Oil. Check its Amazing Benefits here. Also, you can experiment with n number of DIY Beauty Hacks with Yeka Golden Glow Oil.
Finally, The Special Surprises For Your Order!
You get 10g REAL BEETROOT POWDER Absolutely FREE on your Every Prepaid Order. 
You get FREE SHIPPING On Your First Prepaid Order. COUPON CODE: FIRST SHIPPING.
You also have a Trial Pack of Rs.199 available here.
And you have a 100% Money Back Guarantee on misplaced Orders. What else do you need! Your Skin's Magical Transformation is Just a Click Away. Bid Bye To Tan Forever!