Description
8-in-1 MIRACULOUS OIL! LET'S KEEP YOUR SKINCARE ROUTINE SIMPLE & EFFECTIVE!
How many times have you sat there and thought to yourself:
What if I Could have a Perfect Flawless Skin with a Simple Solution
What if I Could have Just One Product for My Entire Skincare Routine
What if I Could Have a 100% Natural, Pure, Organic Skin Care Solution that is affordable Too !!
Calling it a Joke? If so, it's time to take a look at our Yeka Golden Glow Oil
You No Longer Need a Makeup Remover, Primer, Lip balm, Moisturizer, Eye Cream, Foot Cream, Intimate Care Oil, Tan Removal Oil. Calling us Crazy 😀 😀 Then here are a few snippets of our 1000s Of Customers who had been driven crazy with their Transformations.
Yeka Golden Glow Oil An Oil that's made of Organic Virgin Coconut Oil and Fresh Bulgarian Damascus Rose..
When Removing Your Makeup Becomes Soo Easy & Natural!
REAL CUSTOMER REAL REVIEWS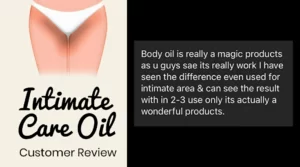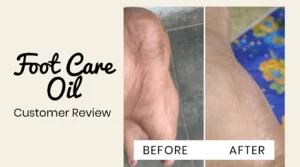 MAGIC INGREDIENT – ROSE
The main ingredient is DAMASK ROSE (ROSA DAMASCENA) are so potent with antimicrobial and anti-aging compounds. It is the flower of youth. It is known for its mild and pleasant fragrance and currently it is being put to use in many skin care goodies.It serves as a mood lifter and makes you anxiety-free.
MAGIC INGREDIENT- VIRGIN COCONUT OIL
What does VIRGIN COCONUT OIL mean?
Virgin coconut oil is derived from coconuts just like your regular coconut oil. Virgin coconut oil, however, is made by extracting the fresh milk out of the coconut. The milk is then squeezed in order to be extracted, yielding virgin coconut oil which has not been refined or deodorized.
YEKA GOLDEN GLOW OIL Vs Regular Coconut Oil
In Regular coconut oil, oil is extracted from the copra and hence is exposed to more impurities. To refine this, it undergoes RBD (Refining, Bleaching, and Deoxidisation) processing & thus more chemicals are added to this. The chemicals reduce the Lauric Acid (nourishing content) content to a minimal level.
Unlike this, VCO is extracted from fresh milk of the coconut. It is not exposed to any chemicals and thus retains the original Lauric Acid content.
One of the major differences between regular coconut oil and virgin coconut oil is the method of extraction.
Organic, unrefined coconut oil is the best coconut oil for skincare because it contains all the naturally occurring phytonutrients and polyphenols.
YEkA'S MIRACULOUS SECRET EQUATION :
| S.No | FATTY ACID | REFINED COCONUT OIL | YEKA SKIN OIL |
| --- | --- | --- | --- |
| 1 | Lauric acid | 47.5 % | 52.1 % |
| 2 | Myristic acid | 18.1 % | 20.4 % |
| 3 | Stearic acid | 2.6 % | 3.2 % |
Lauric acid is the best acne-fighter and provides an excellent moisturizing effect.
Myristic acid naturally gives excellent lubricant is found in increased range.
Stearic acid helps in removing dirt, sweat and excess sebum form skin.