Description
Here's How To Get Glass Skin Naturally at Home 
Glass Skin has been the recent trend in the K-Beauty World and has been fascinated by many Women. And it is obvious for any woman to wish for that Glowing, Flawless, Youthful Skin.
But the Steps & Ocean of Products in the market tends to confuse you. Double Cleansing, Toner, Moisturizer, Eye Cream, Hydrating Serum…Wuffhh!! Getting too much on your time and money right?
But here we are to Completely Simplify Your Skin Care Routine with Yeka!
Yeka Kumkumadi Serum, a Special Curation of the Authentic Ayurvedic Kumkumadi Thail blended with a few other Rich Natural Oils. It gives you a truly poreless, Dewy Skin just like a Newborn baby's!
2 Step Hack Instead of the 11 Step Complex Glass Skin Routine!
Step 1: Double Cleansing – Demystifying it & Making it Really Simple! 
Take a Few drops of Yeka Golden Glow Oil or Organic Virgin Coconut Oil. Give a gentle massage on your Face for 2-3 min. Take a Cotton Cloth / Wipe. Dip it in Warm Water and wipe your Face. This completely Cleanses your Skin making it soft and supple. Now wash your face with any mild cleanser. 
Step 2 : Toner + Moisturizer + Eye Cream 3-in-1 !
Take a few drops of the YEKA KUMKUMADI Serum. Apply a few drops of the Serum to your cleansed face. Give a Gentle Massage for 5-7 min. 
If you have Dry Skin, You can blend this Kumkumadi Night Serum with a few drops of Yeka Golden Glow Oil or Organic Virgin Coconut Oil, or Almond Oil.
Tadda !! Follow the Same Routine for 15-30 Days. You will see the Miraculous change in your Skin! 
Trust Me! Your Glass-Like Skin Transformation is just 2 Steps Away 😉
What is KUMKUMADI THAILAM ?
Kumkumadi Thail is the beauty boon from our ancient past. Coined as the "miraculous elixir", this beauty fluid was formulated 1000 years ago & its formulation has its finding in Ayurveda Text. 
According to the Ayurvedic Text,
Vyanga , commonly called Pigmentation & Dark spots is a 'Kshudra Roga' (Skin disorder) that affects the skin. While there are so many remedies described as internal medicine and external application for skin disorders, Local application is more useful in skin disorders as it directly act on lesion. In the context of Vyanga(Melasma), Kumkumadi Taila has been strongly suggested in Ayurvedic classics. 
Src : ijapr.in Research Article.
When there are so many products, how do we know which kumkumadi oil is best?
Why YEKA KUMKUMADI SERUM when there are Multiple Brands in the Market?
If this is the question running across your mind, here we are with the answer.
Kumkumadi Thailam as in Ayurveda Prescription is naturally a thick oil that usually doesn't suit Oily Skin. YEKA Kumkumadi Serum is a special curation that has been made to solve this. It's a special blend of  Kumkumadi Thailam with other Rich Natural Oil which is lightweight in texture and is best suited even for Normal/Oily/Combination Skin.
Why YEKA KUMKUMADI SERUM Costs lesser than other Brands?
Yeka Kumkumadi Serum maintains the same authenticity as the Kottakkal Kumkumadi Thailam but We have simplified the process and blended it with other natural oils to avoid skin allergies due to its heaviness. Eventually, the cost is also affordable.
What Makes Kumkumadi Serum So Special?
KEY INGREDIENTS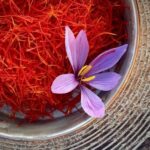 SAFFRON :
As suggested by its name, this oil is purely sourced from the naturally aromatic red thread-like pollen which comes from the vibrant purple coloured saffron flower. It goes by the scientific name Crocus sativus , and has potent antioxidant properties which help lighten skin discolouration. Saffron threads are known for their high kantivardhaka (warming) and pungent qualities, balancing Pitta and Vata.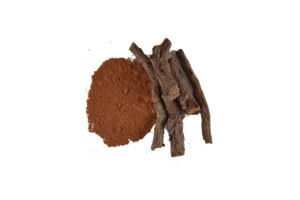 MANJISTHA :
A potent blood purifier also helps with blood circulation. It is mostly known for its uses as a natural way to reduce pigmentation, improve complexion, and reduces inflammation.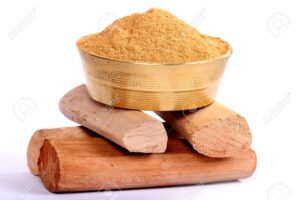 SANDALWOOD or CHANDANA
Sandalwood is great at removing pimple and acne marks, blemishes, suntan, and older scars from the skin by nourishing it. This potent herb also has excellent anti-inflammatory properties which help cool down flare-ups or redness on the skin surface.
TAP TO VIEW FULL LIST OF INGREDIENTS
What are the benefits of Kumkumadi Tailam?
As mentioned in the Ayurvedic Texts, Kumkumadi Tailam is very effective in treating Melasma, Dark Spots and gives you a flawless Glowing Skin

It clears the blemishes and acne spots

The oil being rich in antioxidants helps in improving skin complexion and reducing dark circles.

Yeka's Serum being lightweight in texture glides easily onto your skin and is the Best Night Serum recommended by 15000+ Customers.

1000s of Women have taken up the 15 Days Glass Skin Challenge and here's just a small snippet of it.
Can we use Kumkumadi Tailam daily?
Yes using Yeka Kumkumadi Serum daily in your night routine makes your Skin Flawless and gives you a dewy, newborn baby's skin texture.
How Can I Trust You?
It is the fear of every new customer. 🙂  But will you say No to a product that has transformed 15000 + customer's skin magically. Here's just as you how Ms.Amita Lodaya started her journey with so much hesitation. But do you know, now she is an ardent fan of Yeka !Ordering 6 units of Oil Every Month.
HOW TO USE KUMKUMADHI SERUM?
This serum is beneficial for OILY, COMBINATION, AND SENSITIVE Skin types.
For Dry skin mixed with Yeka golden glow skin oil/ coconut oil /Almond oil /Olive Oil
There are 2 Variants
White label [For Sensitive Skin] 2. Orange Label [ For Non-Sensitive Skin]
If your skin is extremely sensitive to any products or has any pimples/acne or
tiny bumps then we would suggest you not use any oils for your face.
OUR YEKA KUMKUMADI SERUM is enriched with 16 Rich Powerful Herbs for effective results. It's 100% Natural but as it has got Strong Herbs in it, it takes time to get along with the skin types mentioned above.
So for optimal results, we recommend applying the serum to your face, letting it marinate there for five minutes, and then increasing that time gradually as your skin acclimates to the product. Leave the serum on overnight to achieve the best results with glowing skin in the morning!
On your first use, please apply Yeka Kumkumadi serum at night on the cleansed face just for 5 min & wash off.

Repeat the same for the next 2 days.

On 3rd day, slowly increase the duration to 10-15 mins.

For the next 2 days continue the same.

Now slowly increase the duration to 25-30mins.

Then gradually leave it for an hour, if you don't notice any redness or skin irritation. After 3 to 4 days start leaving the serum overnight.
Finally, The Special Surprises For Your Order!
You get 10g REAL Fruit/Vegetable POWDER Absolutely FREE on your Every Prepaid Order. 
You get FREE SHIPPING On Your First Prepaid Order. COUPON CODE: FIRST SHIPPING.
You also have a Trial Pack of Rs.199 available here. 
And you have a 100% Money Back Guarantee on misplaced Orders. What else do you need! Your Glass Skin Transformation is Just a Click Away.