Filters are cool, But a perfect skincare routine is real. Do you know that it's Self-care Thursday? That's right. It doesn't need to be Saturday or Sunday for your skincare regime. Just make any day your Self-care day when skincare becomes your priority.
Exfoliation is inevitable when it comes to glowing skin. Exfoliating the dead cells on the body is necessary for the rejuvenating skin. Ever wondered what would happen, if there is no exfoliation?
– The skin appears dull and dark.
– It tends to be rough and pale.
The exfoliation needs to be gentle and not harsh. Gentle and circular motion exfoliation is the healthy one for skin. Body scrubs can be easily made at home too with the kitchen ingredients. Choosing the ingredients right as per your skin type is wise. Home made scrubs has got an alluring aroma touch tóo because of Yeka. Make your own scrubs using Yeka Golden Glow skin oil. With the below mentioned scrubs,just Exfoliate- Rejuvenate- Nourish your skin.
Skin brightening scrub:

👉The antioxidants in the coffee makes the skin go bright with Yeka Golden Glow Oil Too.
Body glow scrub: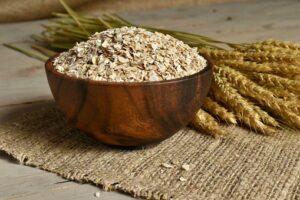 👉Oats and Curd makes a perfect pair not only in your porridge but also for skin care too. This combo nourishes the skin which eventually ends up in glowing skin.
Lip scrub:
👉 Exfoliating the lips sloughs of the dead cells and helps in new cells to generate. Exfoliating improves blood circulation and makes the lip look plump. You Girls, Lemme tell you a tip.. Just exfoliate your lips gently before applying lipstick and you would see your lips look plump after applying lipstick.
                                                                                            Thank us Later!😍
Foot scrub:
👉Never leave your foot out of skincare. It deserves the same pampering like others. Foot experiences more pressure throughout the day and give a spa touch in your home with a lemon touch. This calms the nerve senses and makes the feet feel happy. The Citric content makes the skin bright and glowing when included with Yeka Golden Glow Skin Oil.
Do follow us on Instagram for exciting offers and pro skin care tips♥️
Yeka Golden Glow Oil Loaded with Fresh Damascus Rose and Organic Virgin Coconut Oil has miraculous other benefits Too !
To know more about it ,check our product here – click here